About Gayatri Exim
We Deliver Unique Planetary Gearbox for Cane Mill Applications
For years, we have been working to deliver innovative manufacturing products for the Sugar Industry. After years of dedication, hard work, and continuous devotion, we have come up with an innovative
"Planetary Gearbox that offers Zero Maintenance for many more years to come".
We present you the most innovative and one-of-a-kind gearbox specially designed to adjust all types of cane mill applications for the sugar industry in India. Cane Mill Planetary Gearbox is the product designed and developed by Gayatri Exim after years of research, hard work, and devotion towards solving the most common issues faced by the sugar industry in India. No matter which type of motor is applied at the input side, Gayatri Exim's Cane Mill Planetary Gearbox is designed to perform for many years.
Why Our Planetary Gearbox is Special?
There are plenty of Planetary Gearbox suppliers in the market, but very few are engineered to meet the exact working requirements of the cane mill applications. Our planetary gearboxes are designed keeping in mind the ideal working conditions of cane mill applications. Here are some reasons, why our planetary gearbox is special: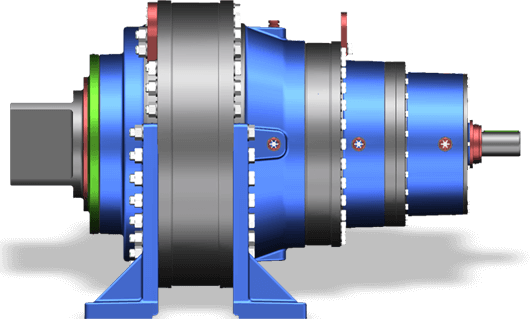 Our PGB has dedicated designed and engineered for Cane Mill Application.
All our gears, shaft, carrier, ring gears, etc. are manufactured in Europe with the highest quality standard.
Our PGB bearings are selected in order to achieve a Minimum life of 100000 hours.
We strictly follow ISO DP 6336 & ISO 281 norms to make our PGB.
Contact Us
To know more about the range of planetary gearboxes offered by Gayatri Exim.